About Jamerson Electric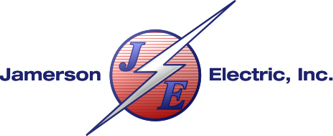 When looking for a great contractor who will stand by you for the duration, experience and longevity are key. Now celebrating 21 years of service across Central Florida and with a family history in Central Florida dating back to the 1940's, Jamerson Electric specializes in quality installation and service. We offer factory trained technicians for all major brands of fire alarm systems including Siemens, FireNet (Hochiki), Notifier, Gamewell, Simplex, DMP, Silent Knight, etc. We offer complete installations, inspection services, U.L. Central Station Monitoring and a vast amount of experience to help get your systems serviced efficiently and properly. Call us today to schedule a personal visit to see how Jamerson Electric, Inc. can help you with your system needs.

Coy W. Jamerson, III
Coy Jamerson is not only the owner and president of Jamerson Electric but also an instructor at the renowned
Code Electrical School founded by Tom Henry.
Tom Henry's Code Electrical Classes started in 1982 and has now prepared over 28,000 electricians for the electrical industry.
The intent of Code Electrical Classes Inc. is not only to help an electrician prepare for an exam, but to also educate a person beyond passing an exam. Our objective has always been to motivate and instill into a person the desire to learn more about the electrical trade.
CEC instructors are not only excellent in teaching, they are experts in the electrical field. You'll learn proven ways as they address your questions individually. We know what issues are important to the electrician as we listen to the daily feedback we receive from electricians taking exams throughout the United States.

Contact Us
Jamerson Electric of Central Florida
146 West Sybelia Ave
Maitland, FL 32751

Services
State Certified, Licensed & Insured